Screenwriting Contests
Log in above to get submission discounts, take notes, and favorite contests you're interested in.
Fee Colors:
Feature Fee
Shorts Fee
Teleplay Fee
Spring
Regular
Late
Fall
Final Deadline
Winners Notified:
Dec 7, 2019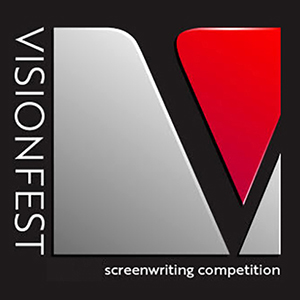 VISIONFEST is an annual, IMDb qualifying, online film festival and screenwriting competition evolving from what began in 2001 as VISIONFEST: THE OTHER FESTIVAL (commonly referred to as VF) and founded by the Domani Vision Film Society LLC, an organization dedicated to bringing you tomorrow's visionaries... today. The Screenwriting Competition portion of VISIONFEST accepts feature length and short screenplays for a chance to win cash prizes, commemorative statuettes, and more...
Regular
Extended
Final Deadline
Last Chance
Winners Notified:
Feb 10, 2020
The Big Break Screenwriting Contest offers film and TV writers in 11 genres the chance to win up to $100,000 in cash and prizes. Grand prize winners also get flown to Los Angeles to meet with managers, producers and executives.

This year we are celebrating 20 years of launching careers. Is this your year?
Regular
Final Deadline
Late
Winners Notified:
Nov 10, 2019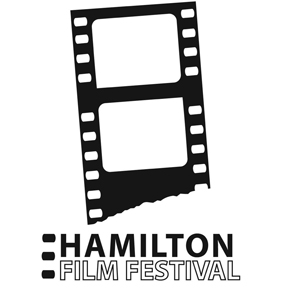 SCRIPT
The top three (3) screenwriting contest winners get a prize package that includes one (1) InkTip script listing and one (1) InkTip magazine listing to promote yourself and your script to InkTip's large network of producers and reps.

You will also get a free pass to the industry events Nov 9 / 10 at the Sheraton Hamilton Hotel where you can meet industry professionals and network with filmmakers from around the world. See our PAST GUESTS in the description on Film Freeway.

Every InkTip producer has been vetted via resume and references and demonstrated the ability to get movies made. Companies who are InkTip members include ABC, Anonymous Content, APA, CBS Films, HBO Films, ICM, Paradigm, Paramount Pictures, Hallmark Channel, FX, Universal, WME, Echo Lake, Zero Gravity, Bad Robot, and 20th Century Fox.
Opens for submissions:
Jun 1, 2019
Early Bird
Special Deadline 1
Special Deadline 2
Final Deadline
Winners Notified:
Mar 23, 2020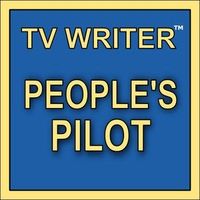 Over $20,000 in prizes & entry bonuses!

FREE FEEDBACK!

FREE STORYTELLING PATTERNS E-BOOK!

SPECIAL DISCOUNT for Web Series & Audio Series Pilots – See 'Enter' Page for Details!

SPECIAL BONUS PRIZES for Web Series & Audio Series Pilots – See 'Prizes' Page for Details

ALL ENTRANTS CAN REPLACE ENTERED DRAFTS W/REV VERSIONS Until Contest Closes!

We are all about giving agents, showrunners, and executives exactly what they now are looking for: Spec pilot teleplays that showcase you, the new writer operating at your very best. If the suits love the writing of a spec pilot, they have the best reason in the world to trust the writer to come through in the development process. A strongly-written spec pilot shows you're ready for the gig.

Winners, Finalists, and Semi-Finalists of TVWriter™'s past contests are or recently have been on the staffs of:

STRANGER THINGS
THE GOOD DOCTOR
LETHAL WEAPON
WESTWORLD
MOM
NARCOS
TIME AFTER TIME
GREY'S ANATOMY
THE LEFTOVERS
THE BASTARD EXECUTIONER
ANIMAL PRACTICE
KILLER WOMEN
NTSF:SD:SUV
GIRLFRIENDS
FILTHY PREPPY TEENS
MELROSE PLACE
SNEAKY PETE
CHICAGO PD
CHICAGO FIRE
PERSON OF INTEREST
THE WALKING DEAD
RIZZOLI AND ISLES
COLONY
ONCE UPON A TIME
TERMINATOR: THE SARAH CONNOR CHRONICLES
SMALLVILLE
ROME
PRIVATE PRACTICE
SNOWFALL (upcoming)

And that doesn't include various TV movie assignments & other one-offs!

The PEOPLE'S PILOT COMPETITION is held yearly, opening for entries June 1 and closing November 1. We do our best to announce the Winners, starting with Semi-Finalists, over a two week period in January and February of the following year.

The contest is for scripted series intended for just about any media you can think of. Broadcast TV. Cable and satellite TV. Internet series on major sites from Netflix, Amazon, and Hulu through YouTube, Vimeo and other popular uploading channels and venues, to your own personal website.

Categories

The PP is divided into 2 prize-giving categories:

Scripted Comedy Series – intended for any electronic platform (including broadcast and premium cable series, internet series, cell phone series et al) of any length of any length required for telling your story

Scripted Drama & Action Series – intended for any electronic platform (including broadcast and premium cable series, internet series, cell phone series et al) of any length required for telling your story

All categories are open to any imaginable sub-genres, including:

Drama
Comedy
Action
Dramedy
Anthology
Science Fiction
Fantasy
Children's
Soap Opera
Medical
Legal
Police & Detective
Historical
Live Action
Animation
Puppetry
Anything else we haven't mentioned that you want your series to be.
In other words, the PEOPLE'S PILOT is wide open to whatever you want to express and whatever expresses you as a creative force best.