Film Festivals Directory
Log in to get submission discounts, take notes and favorite festivals.
Register here to post your call for entries.
Writers and producers, register here instead.
Fee Colors:
Feature Fee
Short Fee
Range of Fees
Fee Colors:
Feature Fee
Short Fee
Range of Fees
Super early bird
Earlybird
Final Deadline
Regular/Final
Winners Notified:
Sep 15, 2019

SF3 - the SmartFone Flick Fest is Australia's international smartphone film festival.

Open to filmmakers of all ages from every country; from first-time filmmakers to professionals. As long as your film is shot entirely on a smartphone or tablet, your film is eligible for submission.

We have 4 categories in 2019: SF3 Best Film (films 20 mins and under), SF3 Best Feature Film, SF3 Kids (for filmmakers 16 and under) and SF360 Award (360 and VR videos).

Everyone has a great idea for a short film and a potential movie camera in their pocket, so no excuses. Here's your chance to start filming and be in the running to share in over $30,000 worth of prizes and have your film screened on one of Australia's premiere screens in front of a global audience.

Our finalist films and one feature film will be selected from all the entries to screen at SF3 2019. We will be holding three live screenings and awards in an exciting venue partnership with Australia's largest cinema and home to premieres and Hollywood Galas, Event Cinemas George St, in Sydney. Our Gala will be held on Sunday 15th Septmeber with our very first feature film premier and our second SF3 Kids Screening and Awards, being held on Saturday 14th September along with a masterclass and networking filmmaker meetup and red carpet events.

Our 2018 Gala Finals were a complete sell-out at the Sydney Opera House and our SF3 Kids and Shortlist Screenings were held at Event Cinemas Bondi Junction. From 2015-2018 we held our Gala Finals at the iconic art deco Chauvel Cinema in Paddington, Sydney.

Many of our past Top Ten and shortlisted films have been invited to screen around the world at our partner film festivals including the International Mobil Film Festival in San Diego, the Syria Mobile Film Festival and more. The opportunities are endless for smartphone filmmakers.

All films MUST be shot entirely on a smartphone or tablet, meet our time requirements and you can use any editing software, apps and phone additions, and you can edit on a PC, laptop or your phone.

So, pull your phone out of your pocket and start filming, it really is that easy!

SF3 is proud to award over $30,000 worth of prizes from our amazing sponsors including prize packs from The Pocket Film Academy and the #Filmbreaker Movement, Luma Touch, Final Draft, Rode Mics, The Hub Studio, Screen Actors Workshop, Power Productions and Story Board Quick, the Australian Cinematographer's Society, the Australian Director's Guild, Screen Producers Australia, the Australian Writer's Guild, iOgrapher, iPitch TV, Laugh Masters Academy, Anthony Mora PR for Filmmakers, Ribbet, Charliee Presley & NIDA.

Prizes awarded: SF3 Best Film, SF3 People's Choice, Best Director, Best Cinematography, Best Screenplay, WIFT Women In Film Award, Best Actress, Best Actor & Best Kids Flick (for under 16s), Founders' Flick Pick, Best Community Film Award and Best 360/VR Video.
Reguarly Deadline
Final Deadline
Extend Deadline
Winners Notified:
Aug 25, 2019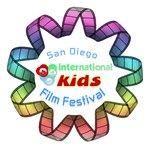 The San Diego International Kid's Film Festival promotes the idea of entertainment with education. Films are made by youth and adult of worldwide. The Festival have film screenings, industry panels; film market; Opening Gala, Red Carpet, Award Ceremony, International film maker reception. Also, cultural fashion competition as cross-cultural exchange event.