InkTip Events Directory
Register here
to post your event.
Crystal Palace International Film Festival
Date:
Mar 5, 2020
Time:
1:00am to 1:00am
City:
LONDON
Entrance Fee:
$15
Phone:
+44 7866 125943
Email:
films@cpiff.co.uk
Google Map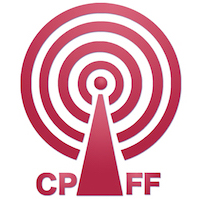 The UK & London's Coolest Film Festival!

CPIFF receives films from all over the globe and screens only the very best of them with fabulous food and drink in funky venues, including the incredibly plush Everyman Cinema Crystal Palace – their flagship cinema (pictured below on Launch Night 2019), the Picturehouse West Norwood and the architectural magnificence of Stanley Halls and Anerley Town Hall. The film quality is remarkable and each night is a social event to remember; a one time opportunity to catch most of these incredible films. Lots of filmmakers fly in from around the world for Q&As; many, who attend lots of film festivals, comment on the stand out nature and higher quality of CPIFF. We vigilantly curate our films so a night of short films, for example, offers one after another of pure quality, an eclectic mix of genres combined with amazing food and drink – that's why a lot of our nights sell out. Launch Night 2019 sold out within 24 hours a month in advance!

Mike Reiss, writer of the Simpsons since it began, said: "You run the very best festival we've ever been to – and we've been to a lot, this is as good as it gets! It's a very casual setting but there's nothing casual about how it's put together and how high the quality of the films are. There's food and drink everywhere, they filled the house, it's been fun every night – really top notch."
LIVE SCREENING of the FIVE CONTINENTS INTERNATIONAL FILM FESTIVAL
Date:
Jan 1, 1970
Time:
7:00pm to 10:00pm
City:
Lechería
Entrance Fee:
FREE!
Phone:
584263825356
Email:
ficocc2016@gmail.com
Google Map

FIVE CONTINENTS INTERNATIONAL FILM FESTIVAL is an online festival, with LIVE SCREENING of the winning films; is a monthly festival of world cinematography, where feature films, short films, videoclips, webseries and video arts from all over the world come together to compete for the various prizes of the festival, but In addition they obtain the greater satisfaction of a filmmaker: that his work is seen by the public. Therefore, there is a prize that is granted by our subscribers, when viewing the film.

The filmmaker can choose not to place his film for online viewing, in this way, will not participate in the audience prize.